The best Copycat Frosted Swig Sugar Cookies recipe – no chilling the dough, rolling out the dough, or cutting them out with cookie cutters! These frosted cookies are so soft, buttery, and so tasty!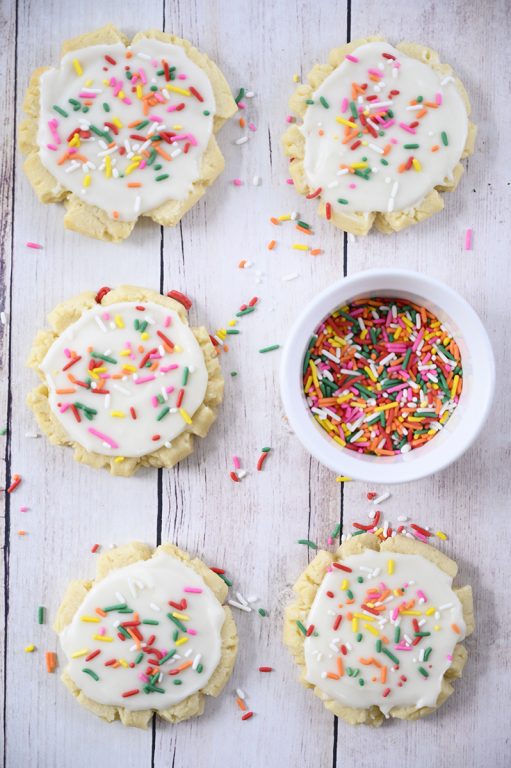 Having an amazing sugar cookie recipe in your back pocket is the key to a happy life – I am sure of it. I have made so many sugar cookies in the past. The various Swig sugar cookies recipes always caught my eye when I saw them floating around on Pinterest or Facebook.
I knew for years that I wanted to try them and all I can say is, I wish I tried them sooner. These swig sugar cookies are the best sugar cookies I have ever had…by far!